RANCANG BANGUN STUDENT PAYMENT DALAM MEWUJUDKAN CUSTOMER RELATIONSHIP MANAGEMENT (CRM) DI PERGURUAN TINGGI
Abstract
Higher Education is an institution whose main activity is conducting teaching and learning activities. This main activity can be done well if supported by the administration that is orderly and run well too. One of the most important administrative activities is in the management of student college payments (Student Payment). During this time the process of paying college students conducted without involving students and guardians of students to participate actively in the system. This resulted in many students experiencing late payment and impact on unilateral leave or students who then went out or moved to other universities.  
This research will try to make an application of Customer Relationship Management (CRM) in the form of student payment to bring universities, students and guardians as entities that have the same role in the system.
The expected result is this application can help the college in maintaining good relationships with students or guardians as customers/partners who have a big role in the progress of college.

Keywords: Student Payment, Customer Relationship Management.
LP4M IBI DARMAJAYA
Jl. Zainal Abidin Pagar Alam No. 93 Labuhan Ratu, Bandar Lampung.Kampus IBI Darmajaya,  Gedung A Lantai 2.Telp. 0721-787214, 781310 Fax. 0721-700261 ext.126

Index by: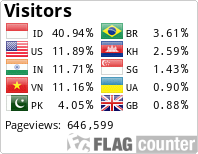 Jurnal Informatika is licensed under a Creative Commons Attribution 4.0 International License. My Stats jurnal