DESAIN SISTEM INFORMASI PERSEDIAAN BARANG STUDY KASUS MAULANA BAKERY
Abstract
Maulana bakery is a business entity engaged in making bread, cakes, tarts and various other snacks. The problem that occurs in this home industry is located in the current system for processing data in and out of goods, how to record it through a ledger, there is no data processing that uses a more effective database system, so that sometimes it has difficulty in calculation existing goods. The purpose of this study is to create a Goods Inventory Information System that can manage and manage incoming goods, exiting goods, stock items, ordering transactions using the Waterfall method by using a website for easier program operations. Whereas for structure modeling using Data Flow Diagrams (DFD). The end result of this Information System can manage data incoming goods, data goods out, stock of goods and ordering online.
Keywords
Information System Inventory; Website; Waterfall; Database; Online
References
Assauri, S. (2012). Manajemen Pemasaran. Jakarta: Gramedia.
Bodnar, & George H, H. W. (2000). Sistem Informasi Akutansi. Jakarta: Salemba Empat .
Gordon, B, D. (1991). Kerangka Dasar Sistem Informasi Manajemen. Jakarta: PT. Pustaka Binamas Pressindo.
Harjito, D. A, M. (2014). Manajemen Keuangan Edisi Kedua. Yogyakarta: Kampus Fakultas Ekonomi Universitas Islam.
Husein, U. (2000). Riset Pemasaran Dan Penilaian Konsumen. Jakarta: PT Gramedia.
Jogiyanto. (2005). Sistem Teknologi Informasi. Yogyakarta: Andi.
Jogiyanto. (2005). Analisis dan Desain Sistem Informasi :Pendekatan Terstruktur Teori dan Praktik Aplikasi Bisnis. Yogjakarta: Andi.
McLeod, Jr, G. (2001). Sistem Informasi. Yogyakarta: Andi Offset.
Sutabri, T. (2005). Sistem Informasi Manajemen. Jakarta.
Sutabri, T. (2014). Perkembangan Teknologi Sistem Informasi. Yogjakarta: andi.
Sutanta, E. ( 2004). Sistem Basis Data. Yogyakarta: Graha Ilmu
Swastha, B. (2001). Manajemen Pemasaran Modern. Yogyakarta: BPFE
LP4M IBI DARMAJAYA
Jl. Zainal Abidin Pagar Alam No. 93 Labuhan Ratu, Bandar Lampung.Kampus IBI Darmajaya,  Gedung A Lantai 2.Telp. 0721-787214, 781310 Fax. 0721-700261 ext.126

Index by: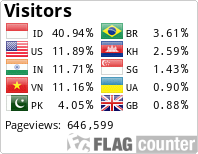 Jurnal Informatika is licensed under a Creative Commons Attribution 4.0 International License. My Stats jurnal