Pengembangan Layanan Informasi dan Promosi Berbasis Mobile
Abstract
The development of information technology has led to the use of cellular phone becomes very popular nowadays. Beneficiary internet connection, data transfer and communication can be done quickly as the impact of technological advances. Darmajaya as one of the colleges that have a lot of potential both economically and computer sectors need to develop an information technology accessible to the community quickly and on target. To achieve this goal requires the integration of systems that are packed in a medium that is easily accessible and implemented.
Information technology is a combination of computer technology and telecommunications technology. Quality information can be measured by three things: accuracy, timeliness, and relevance.
System development method that used the model of Software Development Life Cycle (SDLC). To implement this system, the SDLC has 4 fundamental step in the waterfall model of Planning, Analysis, Design and Implementation.
In this research, after going through several stages of system development results is a mobileweb information and promotions. In this mobileweb information contained is information on the Informatics And Business Institute Darmajaya.
Keyword : Information, Mobile, Promotion
DOI:
https://doi.org/10.30873/ji.v10i1.149
LP4M IBI DARMAJAYA
Jl. Zainal Abidin Pagar Alam No. 93 Labuhan Ratu, Bandar Lampung.Kampus IBI Darmajaya,  Gedung A Lantai 2.Telp. 0721-787214, 781310 Fax. 0721-700261 ext.126

Index by: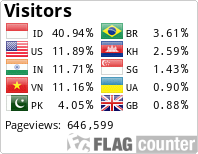 Jurnal Informatika is licensed under a Creative Commons Attribution 4.0 International License. My Stats jurnal