Perancangan Data Warehouse dan Penerapan Data Mining Di Bidang Akademik Pada Institut Informatika Dan Bisnis Darmajaya
Abstract
Higher education institution must be able to well perform processes of evaluation, planning and management in order to win the competition in this globalization era. To support any effort of the aforementioned, the institution needs qualified and sufficient information supports so that it can probe and predict any potential strength which existed.
Development data warehouse and data mining is kinds of solution alternatives which can be done to help organization in finding and understanding hidden patterns from the data provided. Data warehouse is a collection of integrated databases which is used to support the process of decision making. Data mining is a kind of analysis tool which is used to extract any information provided in the data warehouse.
The research discussed a problem in designing data warehouse and applying data mining to support the academic system at IBI Darmajaya in representing potential information required for better academic services to learners. The first executed steps was establishing the data warehouse of IBI Darmajaya, then an analysis was conducted towards all saved data in the data warehouse by using data mining techniques.
The results of this research is a data warehouse that can represent information to support the evaluation process and acceptance of new students campaign planning to the potential areas and school, advertising media that will be used, monitoring of students' academic status, evaluation and planning of students' study plans, and performance evaluation of study program within the aspects of alumni quality and length of study.  In addition, this research also result the application of data mining for finding the rules that used to driving and directing the students enthusiast and study program selection for prospective new students.
Keyword : Data warehouse, Data mining, Analysis tools, Hidden pattern
DOI:
https://doi.org/10.30873/ji.v10i1.148
LP4M IBI DARMAJAYA
Jl. Zainal Abidin Pagar Alam No. 93 Labuhan Ratu, Bandar Lampung.Kampus IBI Darmajaya,  Gedung A Lantai 2.Telp. 0721-787214, 781310 Fax. 0721-700261 ext.126

Index by: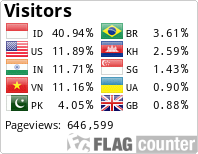 Jurnal Informatika is licensed under a Creative Commons Attribution 4.0 International License. My Stats jurnal